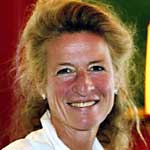 Susan Schwartz
I am lucky for a long list of reasons, and one is that I live with a handyman - someone who can rewire wall sconces and refinish floors, quiet noisy toilets and make balky windows glide. And assemble things that arrive in sections inside boxes.
For those not fortunate enough to have handy husbands, there is good news: Increasingly, they are for hire.
They stick flyers up in dépanneurs and on pharmacy bulletin boards and advertise in community papers. And those handymen clever enough to bill themselves as handy-husband types seem to have as much work as they want. Yes, some get calls inquiring about, er, overnight rates. But they get way more about putting up shelves and repairing rotting bathroom walls.
When Stanley Mohammed and Kourosh Yeganeh were laid off from their aerospace jobs during the slump in the industry following the terrorist attacks of Sept. 11, 2001, they reinvented themselves as the handyman team of Rent-a-Husband-or-a-Son.

The two friends work together, doing everything from putting up walls and laying floors to painting and installing tiles.Their reputation
has spread by word of mouth and they say they work all the time.
Most of us have had experience with workmen who don't show up when they said they would, who traipse through the house with dirty work boots, who don't do what they said they would do at the price they said it would be.
Clearly, not all workmen are unreliable. But these new husband types go out of their way to present themselves as reliable and trustworthy, efficient and pleasant. They offer references and call you back. They give estimates and stick to them. They use terms like professionalism, honesty, respect.
"I like what I do, said Montrealer Craig Conway of Rent-a-Handy-Hubby. "When I turn up somewhere, I look like I want to be there."

People often give him a list of things to do - repairing a door that won't close properly, say, or assembling an assemble-it-yourself dresser (they all do that) or fixing a cupboard door whose hinges have come loose. "What I want to do is make life easier for people."
Not all the clients of these handy husbands are female. Some men are simply not handy or just strapped for time, said Myke Wilder, who bills himself as a "husband" for odd jobs. Or maybe they have started a project and it hasn't gone well.
Wilder earns his living as a writer and consulting editor, and, strictly speaking, he is a hobbyist rental husband. But he is handy, good at doing things like putting up guard rails in bathtubs and replacing starters in fluorescent fixtures.
He started last summer, when a friend fell ill just after moving to a new house, and Wilder helped her set the place up, installing the air conditioner and the like.
"She insisted on paying me - and at the end of it, she said: "I have called my friends - and they all need someone who does what you do."
Isabelle Beaudin heard about Wilder through a salesclerk from whom she bought a mattress; she had him in to install her new VCR and a DVD player, then again to hook up a new computer. If she was initially uncomfortable letting him in, now after two calls, "he is less a stranger."

Wilder, a pleasant and engaging fellow, is "very aware," with female clients, that he is a strange man in their homes."
I try very hard to maintain a friendly, but non-threatening demeanor while I work." he said. "Women want me there to do the jobs they need done, not make them feel uncomfortable in their own home."
Norm Spatz likes that Craig Conway is a jack-of-all-trades, someone who can drywall and plaster and paint, frame walls and put them up, change hinges on kitchen cabinets - or most anything he puts his mind to.
Spatz has hired Conway twice in the past six months to work in a small residential-commercial building that he co-owns on Bagg St. He likes that he can trust him, that Conway is prompt and professional and can deal with the tenants directly. He also likes that Conway sends him estimates by e-mail and makes practical and affordable suggestions about repairs and materials.
Miriam Kreisman hired Conway to install gates to the stairs (to protect her 14-month-old son) and to plaster a hole near the baby gate - a hole she and her husband had made while trying to put the gate up themselves. "I thought I could do it," she said. "You think it's no big deal. And it's not a big deal - if you know what you're doing."
If there is a down side to Conway's success as a handy hubby; says his wife, Ayala, it's this: He has less time to be one at home.